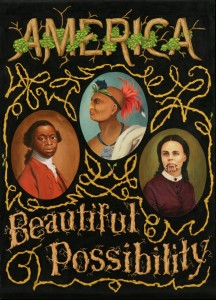 Proust suffered from it. Virginia Woolf and Charlotte Perkins Gilman took "rest cures" for it. And though it's been retired from The American Psychiatric Association's Diagnostic and Statistical Manual of Mental Disorders, we all surely have a touch of it: Americanitus (or "neurasthenia"), a nervous condition triggered by the stresses of modern life (which, said Freud, also caused flatulence).
San Francisco artist Alison Pebworth has launched a cross-country research project called "Beautiful Possibility" in which she explores contemporary manifestations of Americanitus by interviewing people about what ails them and why. Her historical research focuses on the intersection between European and Native American history and how it shapes American identity today. Pebworth's wry, postmodern, and stunning circus-style tour banners combine folk, historical and political icons (including Olive Oatman, who, she says, elicits more questions than anyone in the series).  One of my favorites, "Claim Your Demons," shows Dick Cheney hunkered down in a basket next to the Sauk Indian chief Black Hawk (to her credit, Pebworth forces you to figure out why Black Hawk was once considered a demon of Cheneyesque proportions).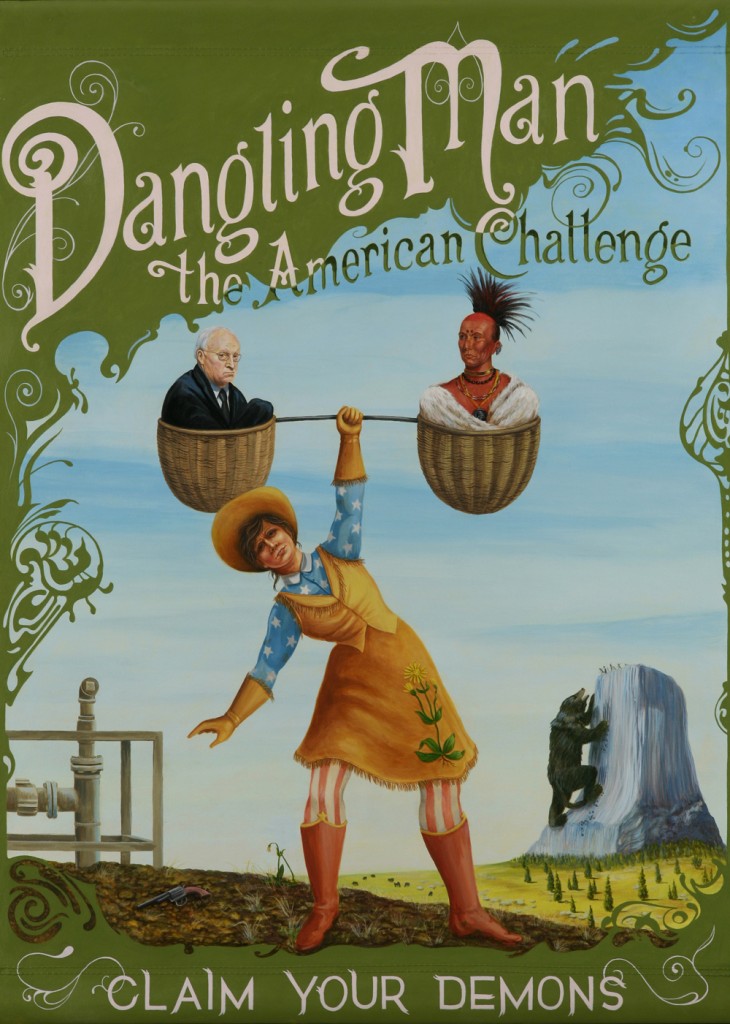 Pebworth's multimedia road show is interactive on many levels: she's out there taking the pulse of the nation now; you can browse around to see where the northern leg of her tour is taking her here, learn what happened at previous stops here, or take her Americanitus survey here. Better yet, track her down and tell her how you're feeling. Next stop: Aberdeen, SD.
Tags: alison pebworth, American Psychiatric Association, americanitus, beautiful possibility, Diagnostic and Statistical Manual of Mental Disorders, neurasthenia, olive oatman