Pinkwash Blues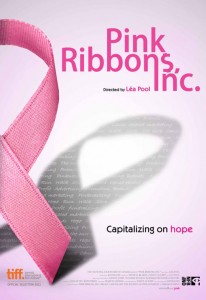 The new film "Pink Ribbons, Inc." tracks the degeneration of breast cancer advocacy from activism to "pinkwash" consumerism. But one pink product has finally run its course: the ribbon tattoo. "I haven't done a straight up pink ribbon on a survivor in years," says veteran tattooist Mary Jane Haake, "unless it is incorporated into the body of a butterfly or some other design."
Pink ribbons are also her most requested cover-up. "After awhile," says Haake, "[women] don't want to be a 'survivor' who is asked about the ribbon in the grocery store line and have to relive their cancer experience over and over. And even if you put it on your body where the public doesn't see it, you don't necessarily want to look at it first thing every morning while you brush your teeth."
As the founder of Dermigraphics in Portland, the longest continuously running tattoo shop on the west coast, Haake was one of the first artists to cover mastectomy scars with decorative imagery and to tattoo nipples and areolae on women after reconstruction. When she started in the late '70s, she got about one such customer a year. Now she does one every day—many on women in their twenties and thirties.
Post-reconstruction tattoos done to conceal scars and to "fake" nipples and areolae have been common since the 1980s, though New York tattooist Charlie Wagner was attempting them back in the 1940s. Their quality improved after the Breast Cancer Recovery Act of 1999 allowed physicians to add tattooing to their reconstruction services: surgeons soon discovered they weren't good at it, and artists took over.
"Today," says Haake, "the tattooing—whether decorative or reconstructive—is covered under the breast cancer recovery act and paid for by insurance, so tattooers themselves are able to bill insurance companies for their work."
Tags: breast cancer, breast cancer survivors, Inc., Mary Jane Haake, masectomy tattoo, medical tattoo, Pink Ribbons, PInk Ribbons Inc.