Events
Looking for Miss America:
Popular Culture Association Literary and Film Awards Celebration, June 4, 5:00
Nyack Library, Nyack NY, (virtual) Tuesday, March 30 7-8 pm. Register here
Lehman College Library, (virtual) Wednesday, Oct. 21, 11 a.m.
University of Connecticut Stamford, (virtual) Wednesday, Sept. 30, 11:15 a.m.
---
Margot has appeared as a lecturer and keynote speaker at colleges, universities and museums nationally, including Barnard College, Parsons School of Design, Rhode Island School of Design, Los Angeles MOCA, the Natural History Museum of Los Angeles, The Heard Museum, and The Sackler Center for Feminist Art at the Brooklyn Museum. She's been a guest on Katie Couric's show, Katie; on The Leonard Lopate Show; on the podcast Talk Nerdy; and on many public radio stations. She's discussed her work at book clubs, tattoo conventions, literary festivals, a country club, a social club for women with autism, and in public schools. To schedule an event related to Looking for Miss America, contact Kathleen Boland.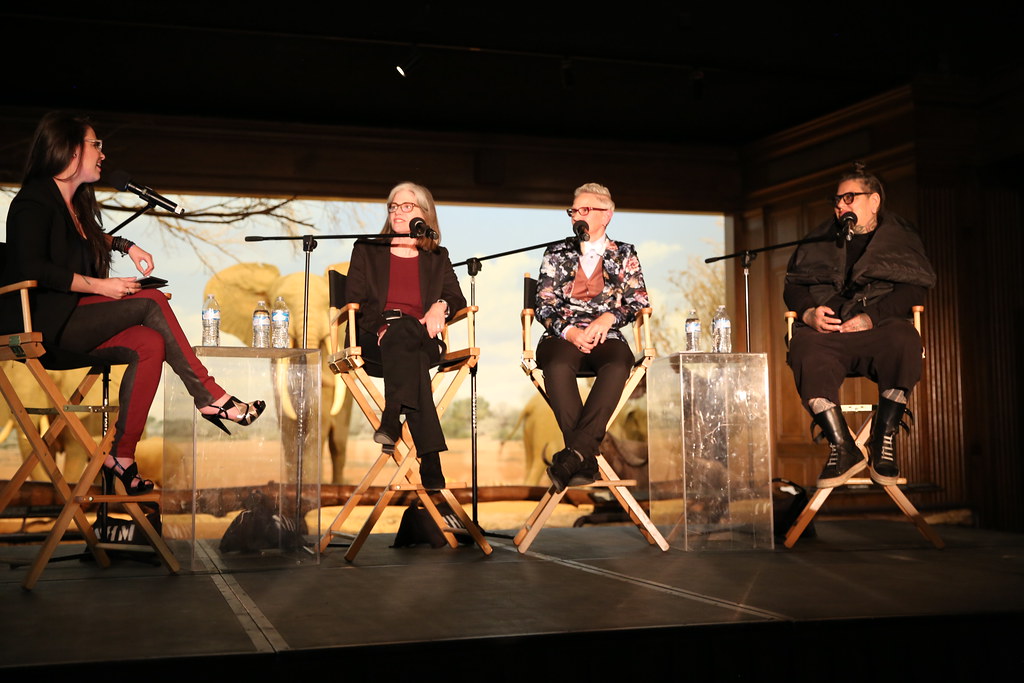 L.A. County Museum of Natural History "Women's Ink" panel with Kari Barba, Roxx and Cara Santa Maria.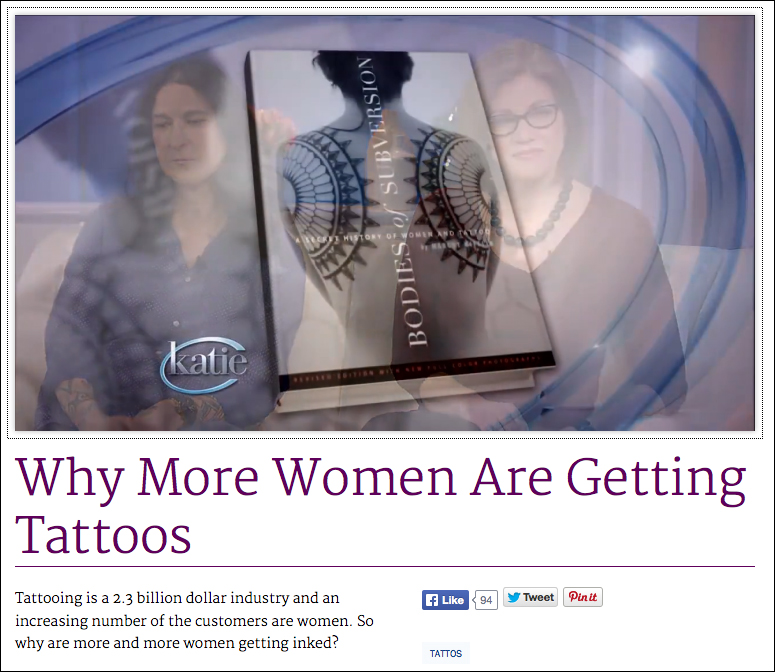 With Stephanie Tamez on the Katie Couric Show